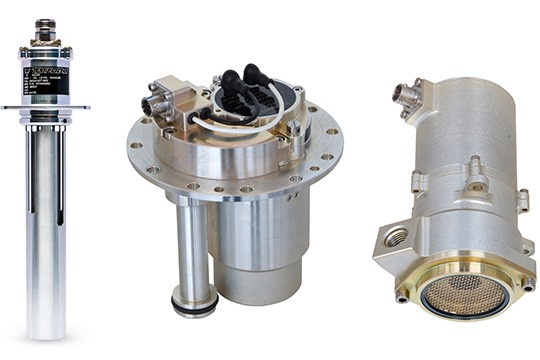 Aerospace components
TEST-FUCHS Aerospace Systems covers the entire spectrum of the required disciplines: calculation and simulation, manufacture, qualification and documentation. We develop components and systems for fuel, hydraulics and lube oil, special units for specific purposes. Furthermore, we develop electromechanical and intelligent electronic assemblies and cryogenic system components for space applications.
pumps | valves | actuators | hydraulics | sensors | electronic controllers and regulators | software & complex electronic hardware
Calculation, simulation and numerical analysis
TEST-FUCHS Aerospace Systems uses state of the art simulation tools (FEM, CFD) for almost all physical parameters, leading CAD/CAM tools and rapid prototyping tools for an effective and quick concept and design phase. For prototype and qualification tests we use appropriate installations and test equipment.
numerical analysis | consistency & structure analysis | magnetic flux analysis | thermo analysis | stream analysis | system analysis (hydraulic, electric)
Space
TEST-FUCHS Aerospace Systems started to develop and manufacture assemblies and components for space applications and cryogenic use in 1989. Today our products are used in the space program Ariane 5 and Ariane 6.
Manufacture and integration of space components.